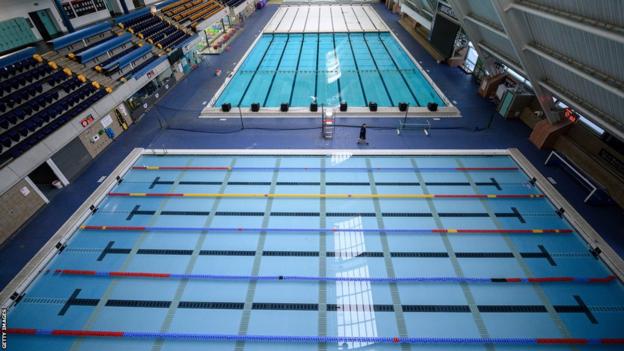 More than 350 leisure centres, pools and gyms across the UK have either closed temporarily or permanently or made changes to their services in response to rising energy bills in the past year, new figures show.
Leading bodies have made an "urgent plea" to the government for financial support and the "failure to identify bespoke support for the sector" will be the "final straw" for certain services.
Eight organisations, including the Local Government Association, Swim England and the Youth Sport Trust, have warned the government "not to take for granted" the role and importance of sport and physical activity.
Their priority plea is that swimming pools are reclassified as "energy intensive" – like museums and libraries – so they qualify for a higher level of discount on energy prices from April.
The bodies warn that unless this change happens "communities will see the loss of essential local services", and "this will impact millions of people, of all ages, abilities, and backgrounds" and "create even more challenges for the NHS."
Figures compiled by the trade body UK Active show that in the past year 29 leisure centres, pools or gyms have closed temporarily or permanently because of rising energy prices.
More than 300 others have mitigated against higher bills, including by reducing their hours, increasing their fees or lowering pool temperatures.
"The evidence we have provided to the government is unequivocal, so we implore it to work with the sector and local government to find urgent solutions to this grave situation," the bodies added in a statement.
Last week, in response to UK Active calling for support to tackle the energy crisis, a government spokesperson said it was providing businesses and non-domestic energy users "an unprecedented £18bn package of support this winter."
They added: "On top of this, we have pledged to continue energy support from April onwards through our Energy Bills Discount Scheme. This will be at a lower rate to reflect recent price trends and to reduce taxpayer exposure to volatile energy markets.
"A higher level of support will be provided to energy and trade intensive businesses."